The Leap Home Part 1 – Episode 32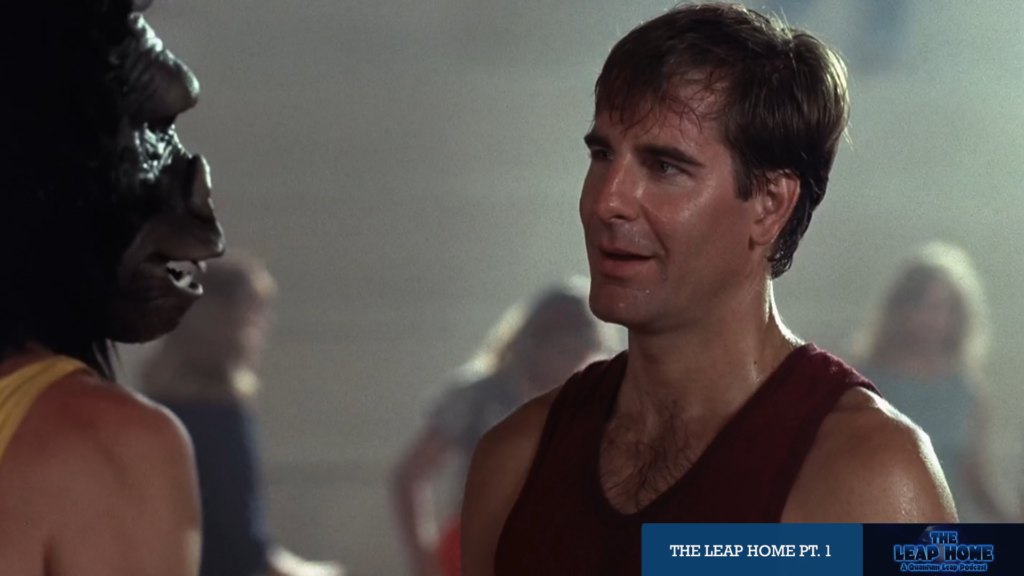 The Leap Home Pt. 1 was the first episode of Quantum Leap's third season to air, with Sam finding himself on familiar territory, but torn between two choices. In this episode Gerry and Iain discuss whether you can force someone to adopt a healthy lifestyle.
Podcast: Play in new window | Download
Subscribe: Apple Podcasts | Google Podcasts | Spotify | Amazon Music | Android | RSS
Sam leaps into a younger version of himself at Thanksgiving 1969. Realising he has a change to stop certain tragedies befalling his family, he ignores Al and Ziggy's advice and tries to make a difference in their lives instead of staying on mission.
Efforts to persuade his father, John (also Scott Bakula), and his mother Thelma (Caroline Kava) to adopt a healthy diet meet resistance and Sam has little joy warning his little sister Katie (Olivia Burnette) about a man she hasn't met yet. His primary aim, however, is to save his brother, Tom (David Newsom), who will soon die in Vietnam.
The Leap Home Part 1 was directed by Joe Napolitano, the third of his twelve directorial credits on the show. The script was credited to Donald P. Bellisario himself.
In this episode Gerry and Iain considered the best way to tell someone you've seen the future.
The discussion continues in the comments below and please keep in touch with us on Twitter, Facebook and Instagram.
You can listen to the show here on the website, on Apple Podcasts, Spotify, YouTube, Pocket Casts, TuneIn, Stitcher, Google or wherever you find your podcasts.
The Leap Home Part 1 was released in 1990. It is 45 minutes long and originally aired on the NBC network. It can be viewed on NBC's Peacock streaming service in the UK and on Roku in the United States. The show is available on DVD and Blu Ray in other countries.
---